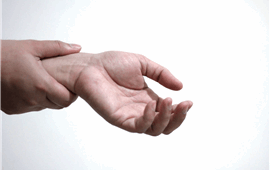 General Practitioners (GPs) are highly trained in exploring both the physical and emotional aspects of arthritis. It's for this reason that seeking support from them is so essential in helping you manage your symptoms and live life to the full. Whether you have arthritis or caring for someone who does, we can provide you with round-the-clock, hands-on GP support for arthritis in Costa del Sol.
Our team are supportive, friendly and knowledgeable. They know how to treat pain-related problems like arthritis and can:
understand what your symptoms mean
know whether 'new' pains or long-term conditions are causing your symptoms
react when needed.

Our GPs are all great listeners, so they'll be able to help you with problem-solving and managing your arthritis.
Sometimes the problem can't be fixed completely, but merely talking can be helpful and having someone listen to your concerns can be a significant weight off your shoulders. You can then work together to draw up a treatment plan, which is essential with long-term conditions like arthritis.
Having GP for arthritis in Costa del Sol will be crucial to helping you deal with the long-term pain caused by arthritis. For this reason, you must feel you can:
speak openly and be listened to
ask questions
trust the advice you're given.

Our GP team is consistently praised for our supportive and friendly service, so you know you'll be getting some of the best GP support for arthritis in Costa del Sol.
If at any point you're confused by what your doctor tells you, or feel at all concerned, ask them to make the information clearer so that you can understand and deal with it better.
What should I expect from my GP?
Long-term conditions can become unstable and need close monitoring. Getting GP support for arthritis in Costa del Sol at short notice with our team is a huge benefit. If you're having problems due to your arthritis and need assistance, call our team. We'll get to you as quickly as possible to help you overcome whatever challenge is facing you.
Our GP support for arthritis is also available to arthritis carers. We'll assist you in caring for your loved one with arthritis and make sure you're also taking the time to look after yourself. We're on hand to give you help and advice on the best way to care for a person living with arthritis whenever you need us.
What types of treatment can my GP prescribe?
GPs will often prescribe a range of painkillers to help manage your arthritis pain. The type of painkiller we recommend will depend entirely on your general health, personal circumstances and the severity of your condition.
If your arthritis is starting to affect your mental health, we can also help by prescribing both medical and psychological treatments to help combat these conditions too.
If you or someone you love has arthritis and could do with extra help and advice, get in touch and ask about our GP support for arthritis in Costa del Sol.